Events
Perthshire in reverse...
Sat 14th Sep 2019 to Sun 15th Sep 2019
organised by Grampian Scotland
| | |
| --- | --- |
| Meeting Point : | Mains of Drum |
| Departure Time : | 09:00: |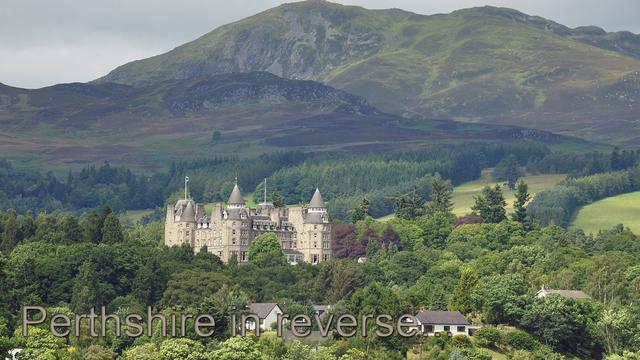 2 day trip taking in Perthshire in reverse, accommodation details will be shared with attendees, sign up if you are interested.


Your Comments
11th Mar 2019 16:52 :: Stuboy
Count me in




19th Mar 2019 19:05 :: Sarah
OK.. I'm new :-) What's the reverse part?




19th Mar 2019 19:07 :: IanH
Sarah,

There'll be an autotest in reverse part way through... in fact the route is the reverse of the route last year...




19th Mar 2019 19:28 :: davidnofish
Liz and I have booked a room.




19th Mar 2019 19:32 :: Sarah21+
Is there anywhere I can see last years route? I now know what an autotest is!




19th Mar 2019 20:06 :: Joan and Eddie
We will be going.




19th Mar 2019 21:15 :: Kevin McCormick
This sounds brilliant and I'd love to be there but I'm going to the National - Grampian will be there! Hope you have a great time, but going backwards down a route you've done before??? Sounds too much like the government! :)




19th Mar 2019 22:03 :: Eddie
Kevin you traveled the same road in 2017 to go to the same rally but you question attendees doing last years route in reverse?????????????




19th Mar 2019 22:34 :: Ken
Yep, count me in please.




20th Mar 2019 12:59 :: liathach
We will be there and I have booked a room at the Falls of Dochart Hotel.

Sarah, last year's route is no longer on the website but it started at Drum Garden Centre, had to avoid Cairn o' Mount because the snow gates were closed (again), Edzell, Clova, Dunkeld (lunch), Aberfeldy, Amulree, Kenmore to Killin - c.160mls. Our return journey was:- Killin, Glen Lyon, Kinloch Rannoch, Rannoch Station, Killiecrankie, Pitlochry, Moulin Moor, Braemar to the finish at Banchory c.170mls. It was a fantastic weekend with mostly great weather. I think we all had the hoods down from Edzell onwards until we reached Aberdeen on the Sunday.




20th Mar 2019 17:53 :: Scott and Margaret
We intend going




20th Mar 2019 19:33 :: Sarah21+
Thank you! I'll take my MX-5 on a couple of longer runs in the next couple of weeks before committing just to ensure that we have overcome the few technical niggles that exist (2003 plate)




28th May 2019 06:39 :: Helen
Falls now full, Stuart and I are booked into Capercaillie on the main street.




12th Aug 2019 13:12 :: Mike and Jean Hedges
We booked for the Falls hotel way back in March but I forgot to update this page - sorry!



<< Back to Grampian future events