If you don't have a lift handy another way of getting the rear in the air is helpful..
Once the car is in position and the exhaust is cooling you will want to unpack and examine the new noise maker. This is the Good Win Racing Super Street which is a personal import with the great help and professionalism of Moto East in the US.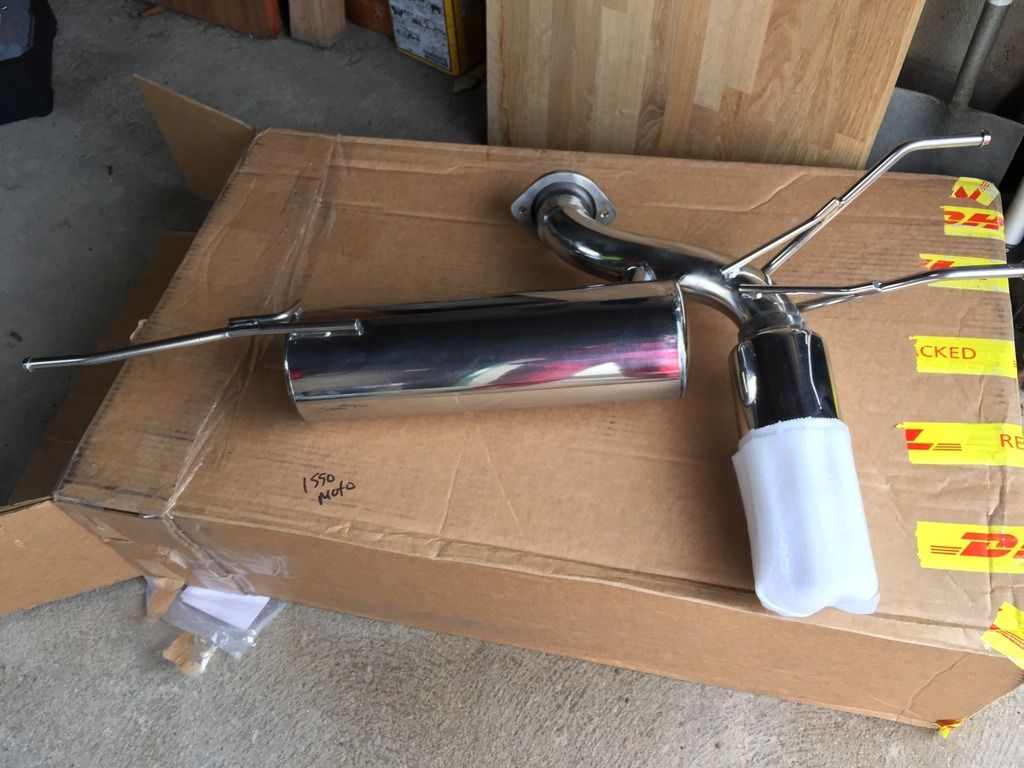 Now things have cooled down a bit take a 14mm spanner and take out the spring studs from the exhaust flange.
Work the rubber mounting hangers with soapy water and they'll slide off without too much effort.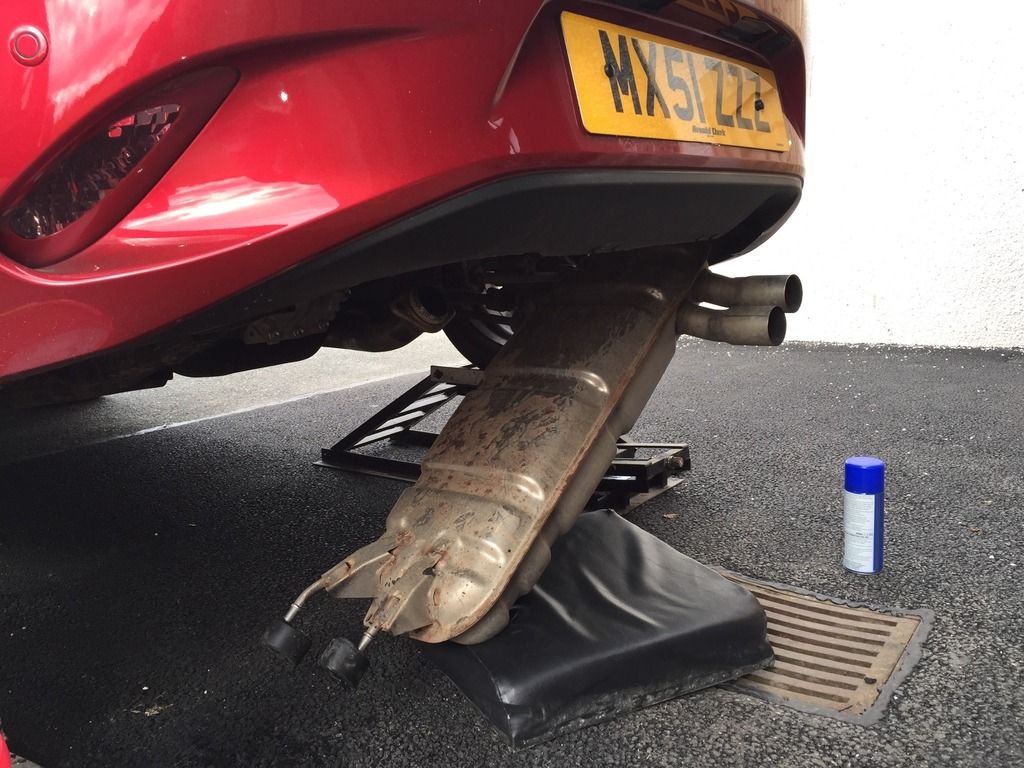 Comparison between old and new, note the much smaller size (and lighter) and the construction with the Helmholtz Resonator chamber.
New one quickly slotted into place, everything lines up perfectly.
Hangers back on.
Flange bolted up.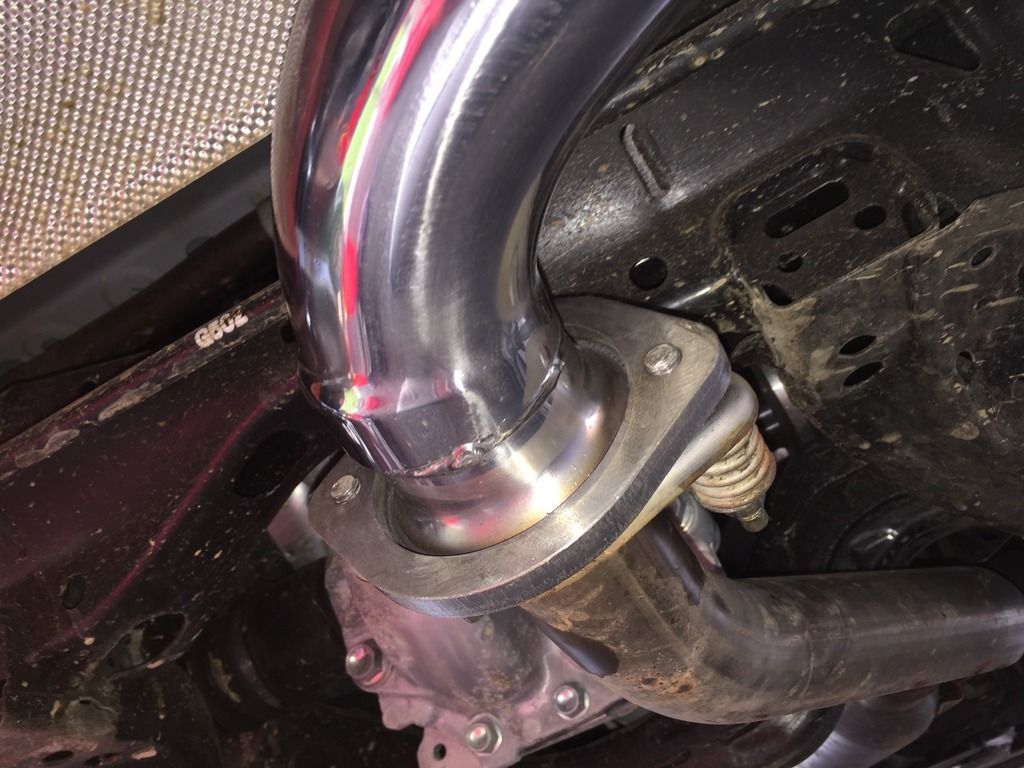 Sitting pretty.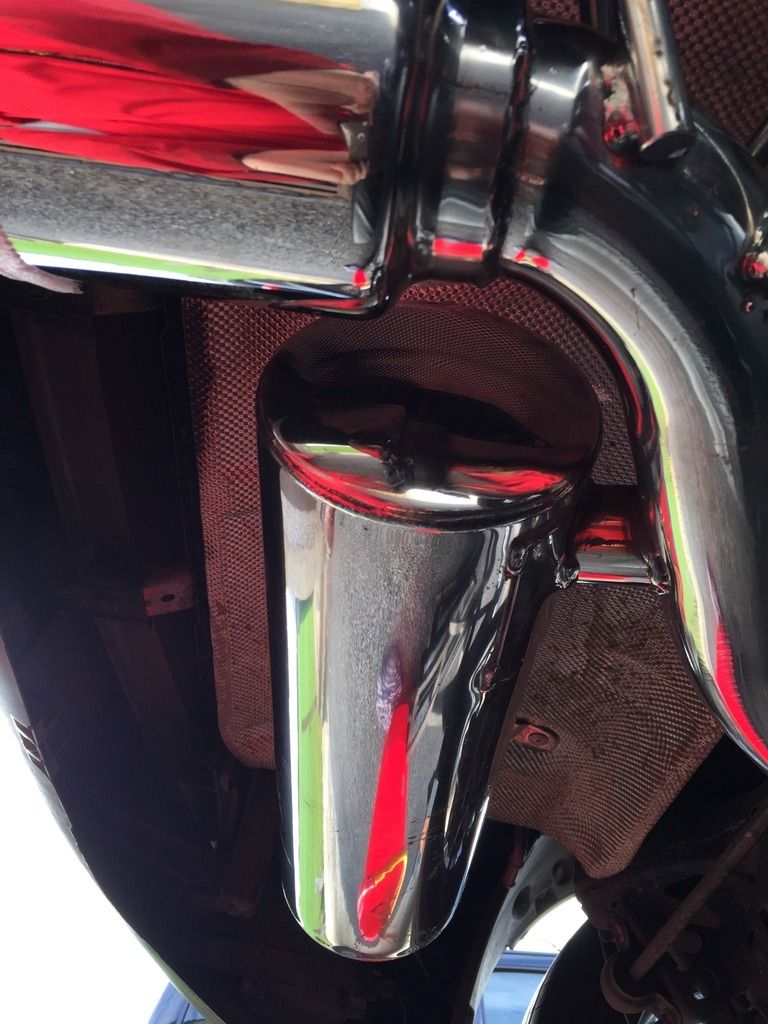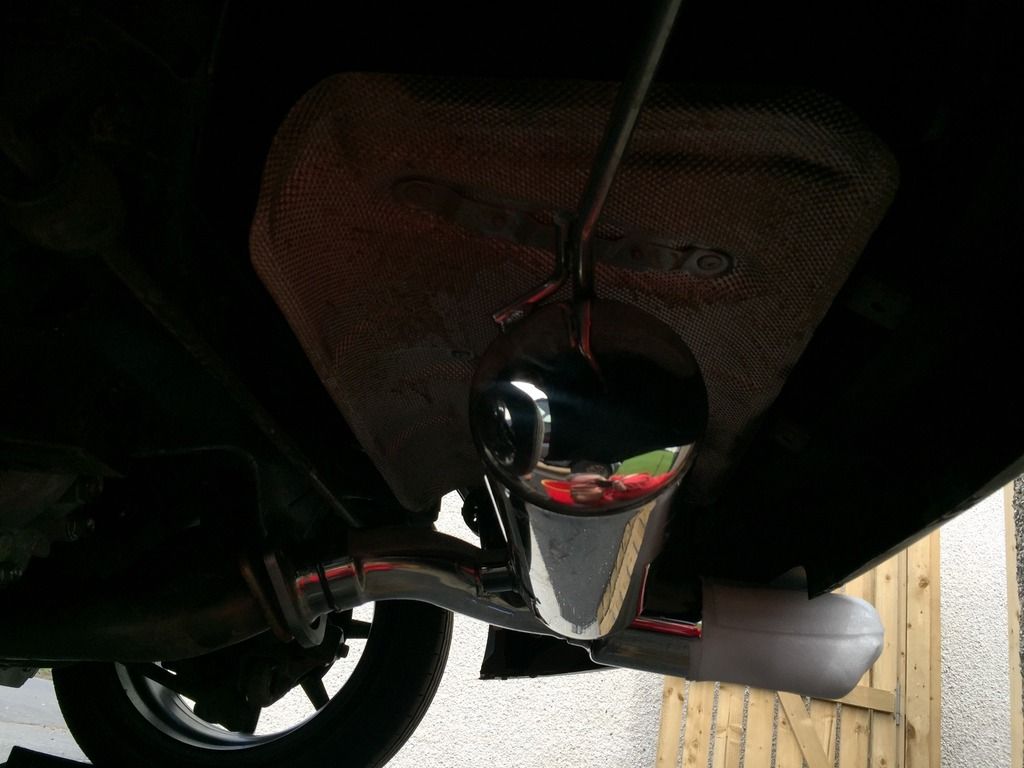 All done, looks good and sounds good too... I have left the removable baffle in place for now, will take it out in a couple of days to assess the difference.
I have a video, will post it once I work out how to get it from the phone to photobucket..