Well here it is, the replacement for the now dearly departed
Project Annabelle
.
So some of you may recognise the car, I bought this off
Steven
on here. She is a 1989 Eunos Roadster in very good condition.
So a bit of history of the car, some of which is from what I have been told by Steven and some from the large pile of paperwork that Steven has given me with the car.
From the import documents she seems to of left Japan in March 2003 from Sakai-Shi area of Osaka.
From there she arrives in the UK and is registered in the UK in June 2003 with the Reg Number G853 WYO (is this going to be the reg that I will have once the private JDK 2612 reg is given back to Steven?)
From here she lives down south in London/Surrey until 2007 when Steven purchased her, travelling down to London and driving her all the way up here to Scotland.
Over the last few years Steven has put a lot of money into this car, this has included a full respray and of course those wheels.
Steven has told me that they named her Maisie, however I have decided to re-name her Rika.
So whats in the name, well I wanted to give her a name that was Japanese given that she is a import and most of her life was spent in Japan, so I have choosen the name Rika. The name is from one of my favorite Anime charactors,
Rika Furude
is one of the main charators of a Anime series called
Higurashi When They Cry
.
I picked her up today and drove her back, she really does drive quite well, but of course there are some changes I want to make.
She is quite a basic model as far a imports go, she has manual windows, manual steering, no Air-con etc, but that does make for a very light car and the steering feels fine once up to speed with much more feel than my old Annabelle had with her power steering.
So at this moment this is how she is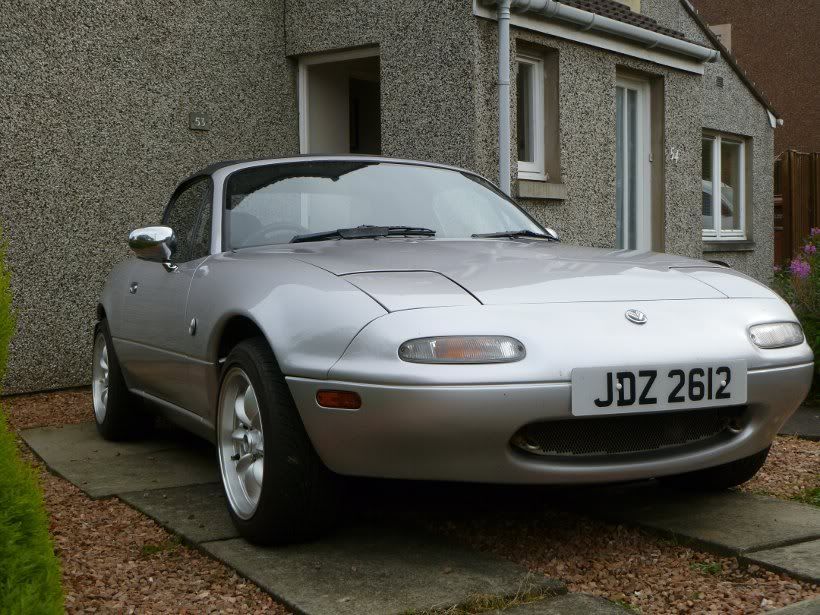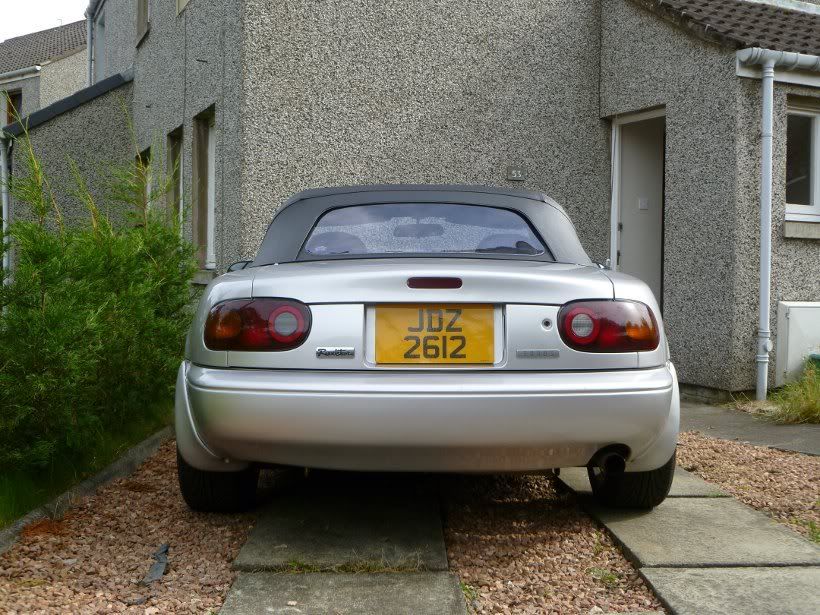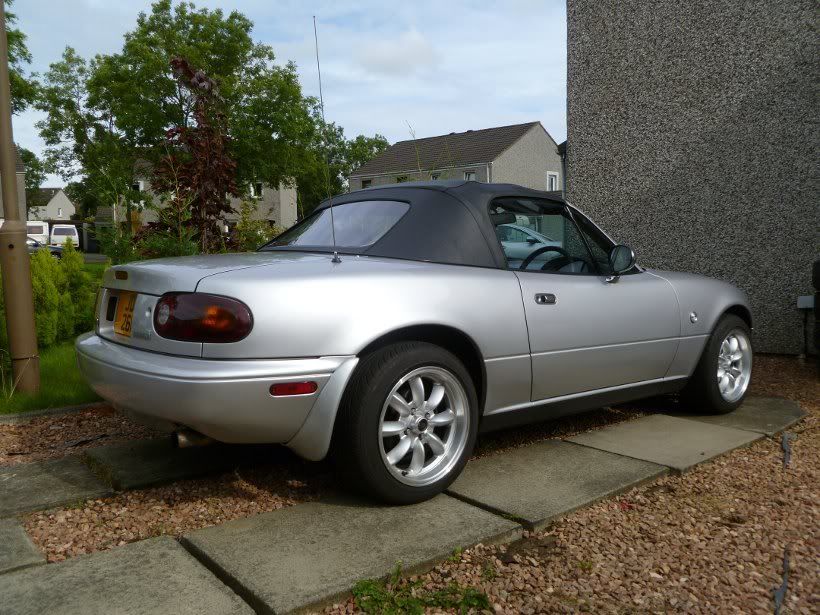 As you can see the rear arches are in extremely good condition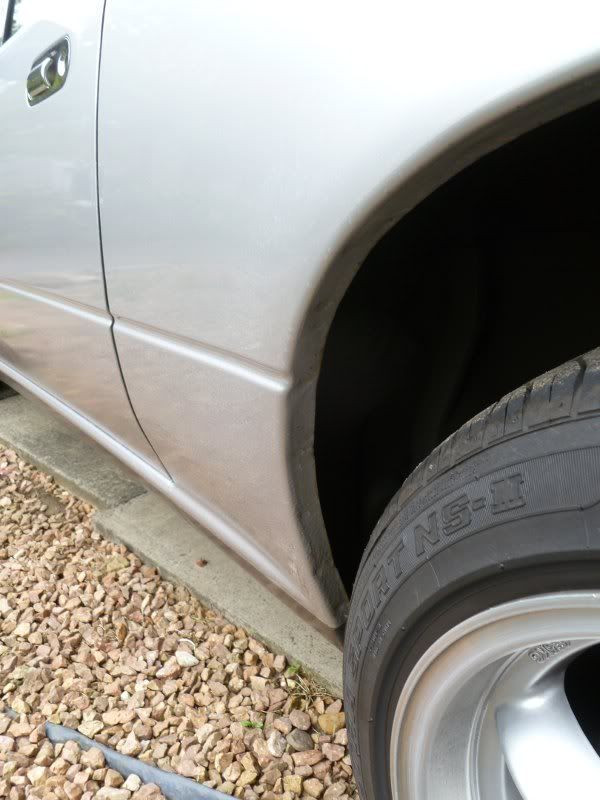 She also came with these Fox Racing alloys, they are not in great condition, but they do have do have decent tyres on.
Initial progress is going to be fairly quick as I have parts that I took off Annabelle before she was taken away (what I thought I could get away with), I also have 2 weeks holiday so I will have plenty of time to give my attention to her. From there progress will slow. I expect to be able to get to a point of been happy with this car very quickly due to her condition.